COVID-19 Coronavirus Business and Litigation Update
Brennan Legal wishes you, your families and businesses well during these challenging times due to the COVID-19 coronavirus pandemic.   As business contractors, employees and employers, it is important to understand your rights and resources as we navigate this economic disruption.
On March 18, 2020, the Families First Coronavirus Response Act was enacted into law.   It created new refundable payroll tax credits.  The credits provide dollar-for-dollar relief for providing Coronavirus-related leave to employees.  The credits apply to employers with less than 500 employees.
Employers with fewer than 50 employees are eligible for an exemption from the requirements to provide leave to care for a child whose school is closed, or child care is unavailable in cases where the viability of the business is threatened.  Employees can receive 12 weeks paid leave if caring for a child during school closure at two-thirds usual pay or maximum of $200 per day.
In addition, Washington State businesses have Paid Sick and Safe Leave at their disposal when a child's school or daycare is closed by public order.
Has the virus rendered it impossible for you and your business to perform a contract or to demand performance of a contract?  Does your contract have a thorough "force majeure" clause and does the COVID-19 coronavirus pandemic constitute non-performance due to an "act of God?"  Brennan Legal can help you navigate these difficult contract law provisions to ensure you and your business benefits from the full scope of your legal rights, remedies and defenses.
Businesses also should assess their need, qualifications for participation in the Small Business Administration's Paycheck Protection Program and the Economic Injury Disaster Loan Program.  Brennan Legal is here to assist you with this review process.
Please stay safe and healthy.  Remember:  Separate, but Together!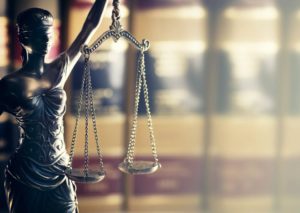 Civil & Business Litigation
Tom is a strong advocate for individuals and businesses embroiled in a wide range of disputes including claims of fraud, breach of contract, misrepresentation, and consumer protection act violations. Tom has successfully defended clients accused of violating federal civil RICO statutes and can help clients resolve these types of business disputes via creative settlement techniques and/or mediation and arbitration.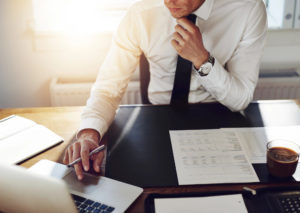 Employment Litigation
Tom has litigated employment law wrongful termination cases both for corporate defendants accused of violating Washington statutory law and employees that were wrongfully terminated due to a corporate defendant's failure to accommodate disabilities in the workplace.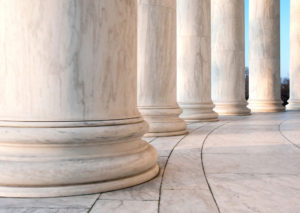 Government Fraud
When a client is accused of defrauding the state or federal government, whether it be abuse of federal acquisition regulations or allegations of billing impropriety, Tom has the skill and experience necessary to shepherd his clients to an amicable resolution that preserves the client's business interests while addressing the government's civil investigative interests.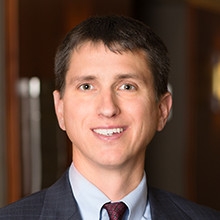 Practice Emphasis

Civil & Business Litigation
Government Fraud
Employment Litigation
Federal/State Civil Rights
Public Records Act
Securities Litigation
Government Investigations &
Government Contracting
Education
J.D., Seattle University
School of Law
B.A., University of Notre Dame
Economics with focus on
Philosophy and Politics
Court Admissions

United States District Court (Western District of Washington & Eastern District of Washington)
United States Court of Appeals, Ninth Circuit
Bar Admission

Washington State
Awards

Recipient of Washington State Bar Association Pro Bono Publico Service Commendation
Thomas M. Brennan
Tom Brennan represents individuals and corporations in business disputes and for state and federal regulatory investigations. Tom has experience representing his clients in every stage of litigation, from state trial court proceedings to Ninth Circuit appeals to alternative dispute resolution.
Tom litigates his clients' claims in a wide variety of corporate, real estate, contractor, and vendor breach of contract, fraud, and misrepresentation claims. His matters range from domestic LLC disputes to disagreements over complex international business transactions.
Having worked in federal government, Tom assists clients when responding to federal and state agencies. Whether a matter involves compliance issues or the prospect of civil monetary penalties, Tom is uniquely qualified to represent clients interacting with the government. Threatened with a shutdown of business operations, Tom has represented a business forced to explain manufacturing processes to a federal oversight agency and a business required to explain its billing practices to another federal agency. Tom has defended clients accused of violating federal acquisition regulations and prosecuted cases against federal agencies under the Administrative Procedure Act and Freedom of Information Act (FOIA). He also has obtained monetary penalties and judgment for clients seeking records from local municipalities under the Washington State Public Records Act.
Tom also practices in the area of federal constitutional law, including First Amendment free speech litigation and Fourth Amendment search and seizure law. Tom has successfully defended federal employees accused of constitutional torts under federal Bivens law, and he has challenged the legality of use of force by local law enforcement agencies.
Tom is qualified to serve as an officer of the court. In the past, Tom served as counsel for a court-appointed Receiver on one of the largest Ponzi investment frauds committed in Washington State (S.E.C. v. Zidar, et al., U.S. Dist. Ct., W.D. WA., C00-823). John Wayne Zidar and his co-conspirators bilked $75,000,000.00 from 6,000 individuals. Tom managed the receivership that liquidated and distributed $25,444,089.30 in assets back to the investor victims.
Before law school, Tom worked as a Legislative Assistant for United States Senator Patty Murray (D-WA) and advised Senator Murray on the Banking Committee, the Budget Committee, and other key legislative issues, including budget, tax, small business, and encryption policy.
Tom also worked at Kamer-Singer & Associates in San Francisco where he helped coordinate the communications strategy for DeBartolo Entertainment's successful bid to win voter-approval of a new San Francisco 49er football stadium on behalf of the NFL franchise.
Public & Civic Involvement
Washington State Bar Association
Federal Bar Association, Western District of Washington
Washington State Association for Justice
King County Bar Association
King County Bar Association's Volunteer Legal Services
University of Notre Dame Club of Western Washington